Many homeowners have security systems to protect the premises. There are many choices: Ring, ADT, Vivint, etc., all of which involve people.
My security system involves reptiles. I have free roaming tortoises that are adept at tripping. They utilize the carpets that camouflage them well. Yes, even I have face-planted! I also have large roaming lizards with razor sharp teeth and an intense dislike of people they don't know.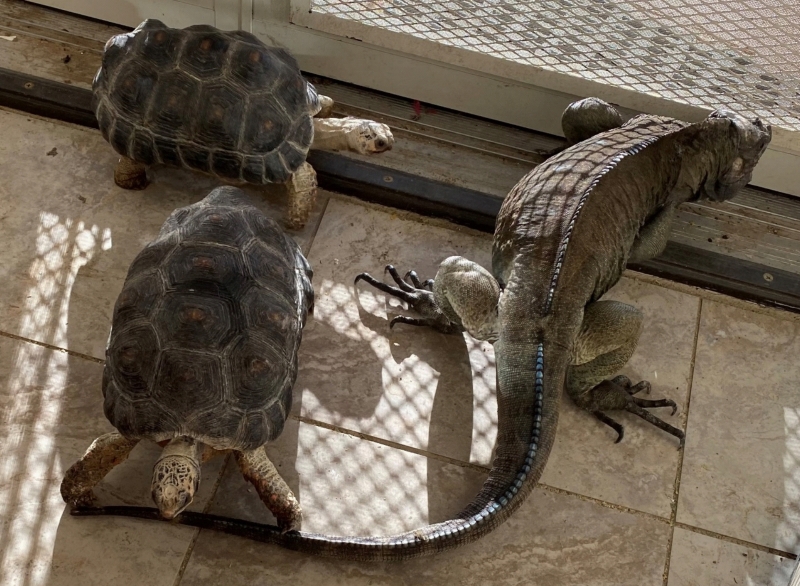 Recently, I discovered that the household reptiles have recruited some of the locals to participate in guarding the house.
This Desert Spiny Lizard, Sceloporus magister, is doing surveillance from the front door. From her spot, she can watch the front of the house and the road. She seems to be doing a good job.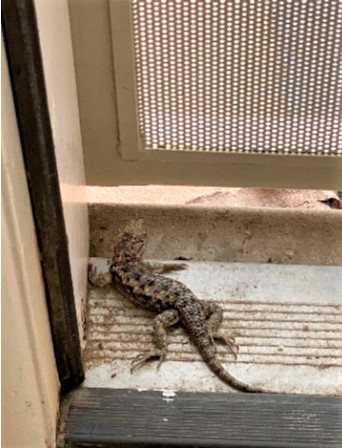 I haven't written any books including the Desert Spiny, but I do enjoy writing about lizards. Visit my books page here; and check out the workbooks and activity sheets at Lyric Power Publishing, which all make science education fun!