Photo Above is Amarillo the Redfoot Tortoise (Chelonoidis carbonaria)
In some of my books and videos, I mention box turtles, genus Terrapene. These are amazing turtles that, because of a hinge on their bottom plate–the plastron–can fold up to protect their heads and limbs. No predator can grab an arm if it's tucked inside a hard shell. You can read about this ability in Don't Call Me Turtle! When you read this book, you'll discover the many differences between turtles and tortoises.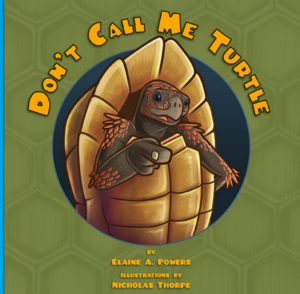 Even though only box turtles have the hinge to fold up, that doesn't mean there aren't box-tortoises. I have several in my house! Look at the photos below to see what I mean.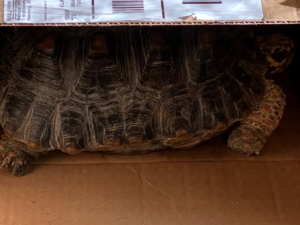 Rose the Redfoot Tortoise fits in her box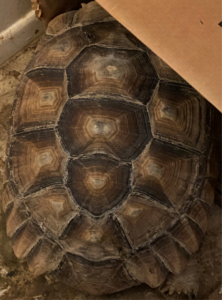 Unfortunately, not all the tortoises fit neatly in their box. Some can only get their heads in! Sorry, Cantata – you need a bigger box!
Check out the fun and educational turtle and tortoise workbooks on LyricPower.net.