I have been very fortunate to have very talented webmistresses to create and maintain my websites. Yes, I could have worked on my websites myself, but I would rather be writing books. More importantly, they are much more visually creative and attentive to the many details. Like I said, I'd rather be writing my books.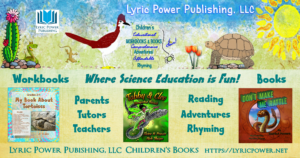 Nora Miller, editor extraordinaire, developed my original author website here at ElaineAPowers.com. I was so thankful to be able to send her material and see it on the website, as if by magic. Pamela Bickell came along to add some color to my book publishing website, Lyric Power Publishing LLC, and when I needed to add my books to my author website, Pam redesigned my author site. She also adds my blog posts to the sites and Facebook.
As an author, I love writing books but, like many others, I enjoy the marketing of them less. I need my webmistresses. Not only are they knowledgeable about the inner workings of websites, they are both talented writers and editors. This is important, since my work might need tweaking now and then.
Today I honor my webmistresses and can highly recommend both of them. Should you want to contact either Nora or Pam for help, please use the contact page at either website and I will put you in touch. I am forever grateful to them. Happy Webmistress Day!