UPCOMING EVENTS
Listen to Elaine's Big Blend Radio interview, premiering this Wednesday, Nov. 24 at 5 pm AZ Time!  
You can listen then or anytime later on-demand. It will air on the Big Blend Radio Facebook and YouTube pages and all of their podcast outlets (see the list on www.BigBlendRadio.com). Follow the links below!
– Direct podcast link on BlogTalkRadio.com: https://www.blogtalkradio.com/big-blend-radio/2021/11/25/science-based-childrens-book-author-elaine-a-powers
– Direct podcast link to audio podcast on Spreaker.com: https://www.spreaker.com/user/big_blend_radio/elaine-a-powers-author
– YouTube page: https://www.youtube.com/channel/UC0V_VU5ZOQ9qLGNRAKbZCVQ
– Facebook page: https://www.facebook.com/bigblendradiomags
Join Elaine for some Holiday Shopping Fun! ❄️ You'll see her at these great events:
Foothills Happy Hour Market on Nov. 27, Dec. 4, & 11, 3-7 pm
at Foothills Mall 7401 N. La Cholla Blvd. Tucson, AZ
She will be the featured vendor on Dec. 4!
REPTILE-SIDE CHAT with ELAINE A. POWERS
EVERY THURSDAY AT 3:00 p.m. MST
on Facebook at Powers | Facebook–
A fun way to learn interesting
facts about living with reptiles!

---
PAST AUTHOR EVENTS
Tucson Reptile Show 2021
Look for the Elaine A. Powers booth!

Elaine A. Powers and Anderson Atlas were exhibitors at the 36th Annual Printers Row Lit Fest.
Printers Row Lit Fest, the largest free outdoor literary showcase in the Midwest, returned for its 36th year with 100% free programming for book lovers the weekend after Labor Day, Saturday, Sept. 11 and Sunday, Sept. 12, 2021 from 10 a.m.-6 p.m. daily in Chicago's historic Printers Row neighborhood.
https://printersrowlitfest.org/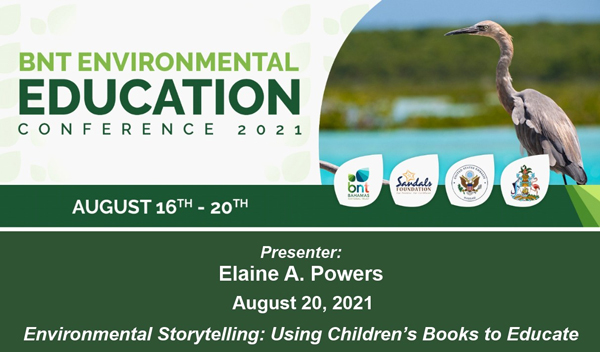 BNT Environmental Education Conference 2021
Environmental Storytelling: Using Children's Books to Educate
On August, 20, 2021, Elaine A. Powers spoke at this educational conference.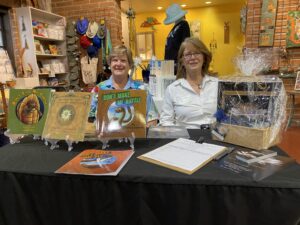 October 17, 2020
Book Signing at
Absolutely Art's Artist Tent Show


MARCH 14 – 15, 2020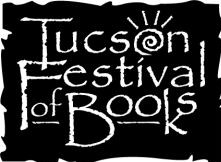 March 14-15, 2020
University of Arizona
Stop by and say, "Hello!
at Booth 324 Children's Books Section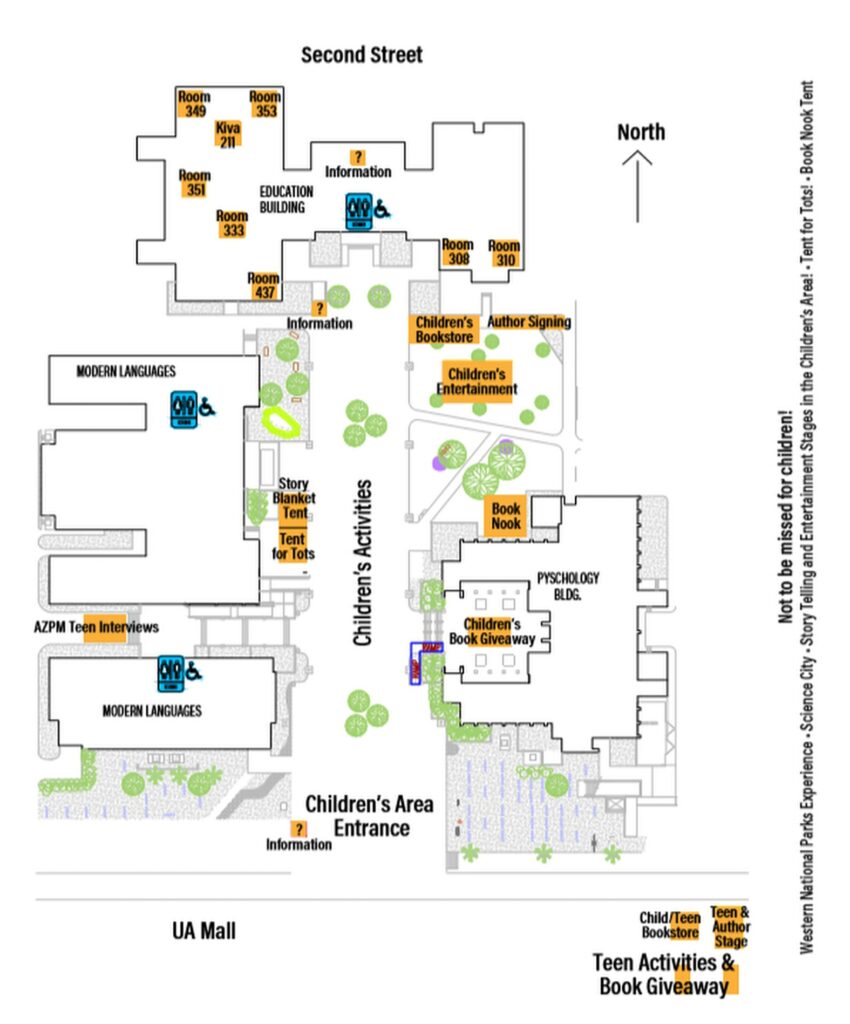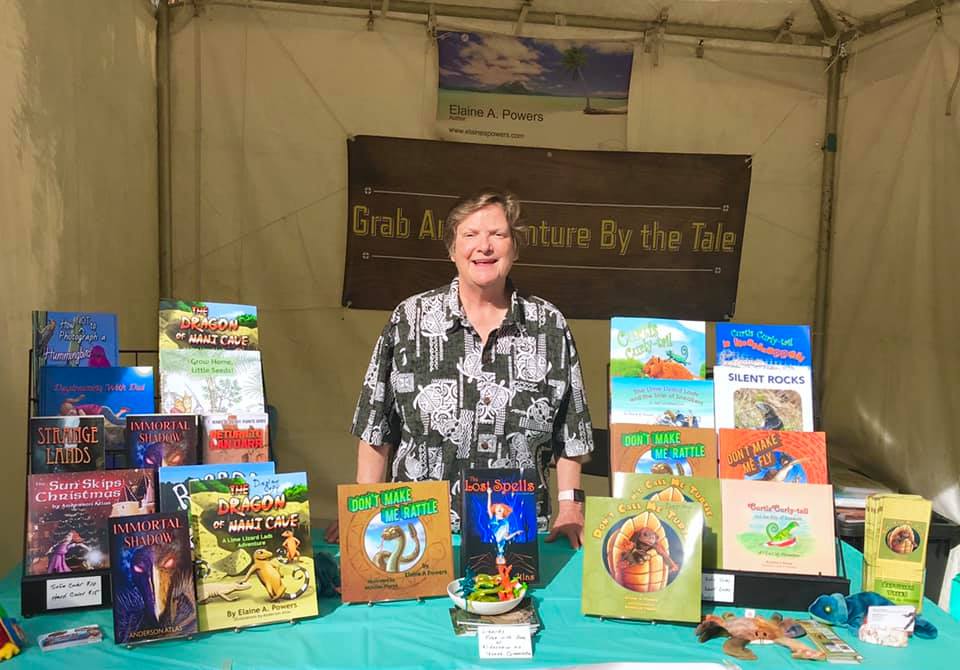 Tucson Festival of Books
March 14-15, 2020  9:30 – 5:30
University of Arizona
"Grab an Adventure by the Tail"
Elaine A. Powers, Author
Anderson Atlas, Author/Illustrator
Booth 324
BOOKS FOR ALL AGES OF CHILDREN
---
PAST EVENTS
FEBRUARY 28, 2020
Pima County Public Library
Santa Rosa Library
Meet Author Elaine A. Powers!
Ms. Powers read her book Don't Call Me Turtle!
(For Preschoolers 3-5 years)
Friday Feb 28, 2020
10:15 – 11:00 a.m.
Santa Rosa Library
(Located in the Santa Rosa Recreation Center and Park)
1075 S. 10th Avenue (near W. 21st St.)
Tucson, AZ 85701
(520)-594-5260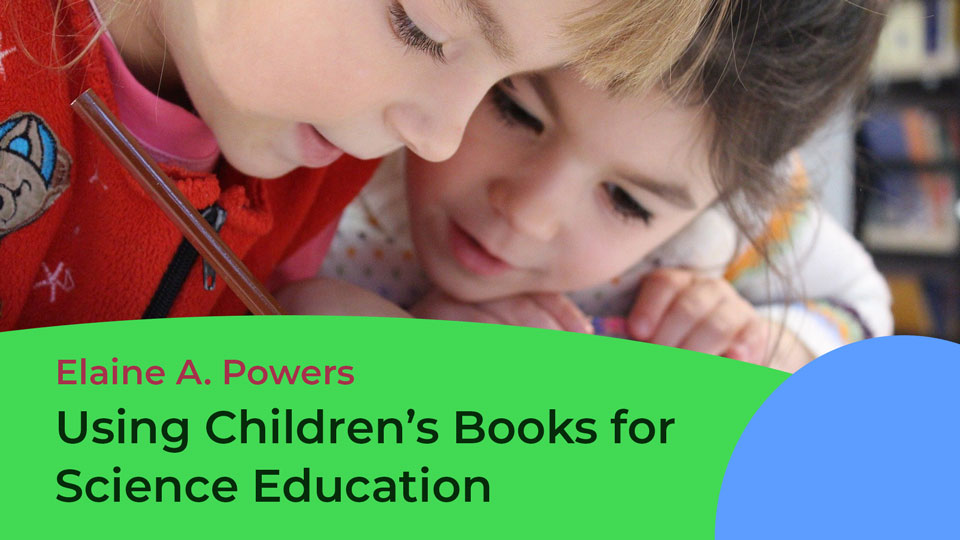 Brains and Brews is Back!
February 6, 2020  6:30 – 8:00 pm
Using Children's Books for Science Education
Sky Bar Tucson – 536 N. 4th Ave, Tucson, AZ
The Tucson Reptile Show Oct., 2019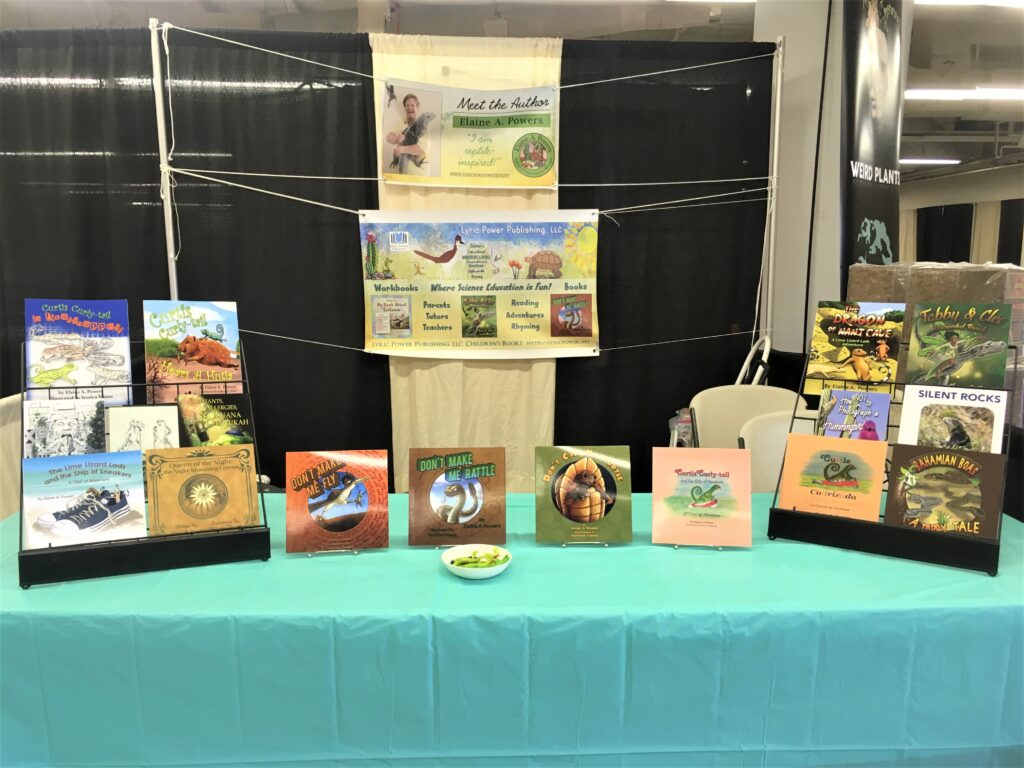 October 5 – 6, 2019
Tucson Reptile & Amphibian Show
Tucson Expo Center
Book Signing at Tohono Chul Museum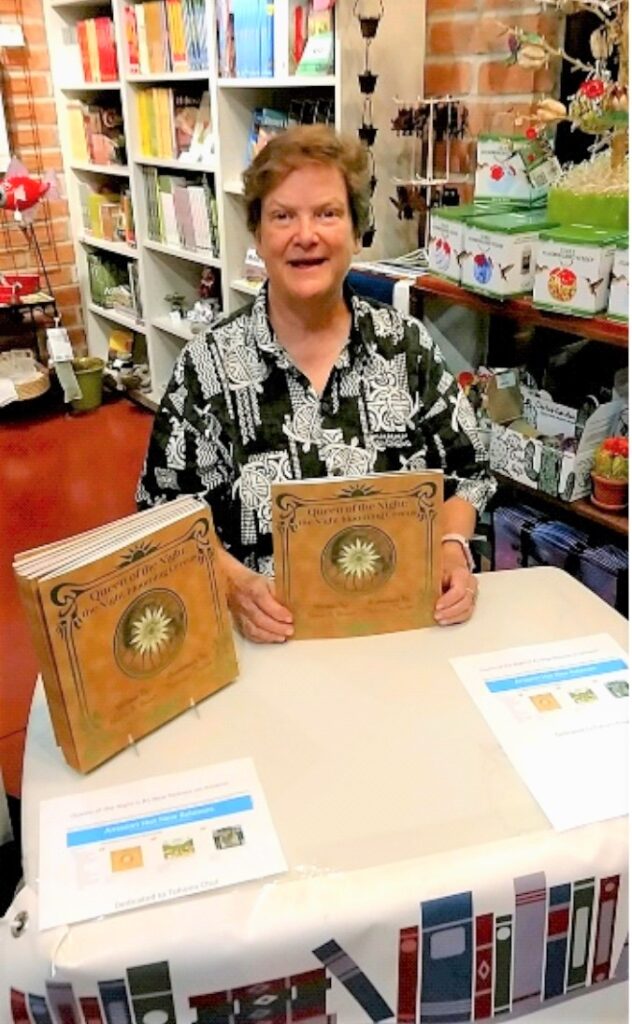 July 13, 2019
Tohono Chul Bloom Night
Tohono Chul Museum and Gift Shop
Tucson, AZ
Book Signings in The Bahamas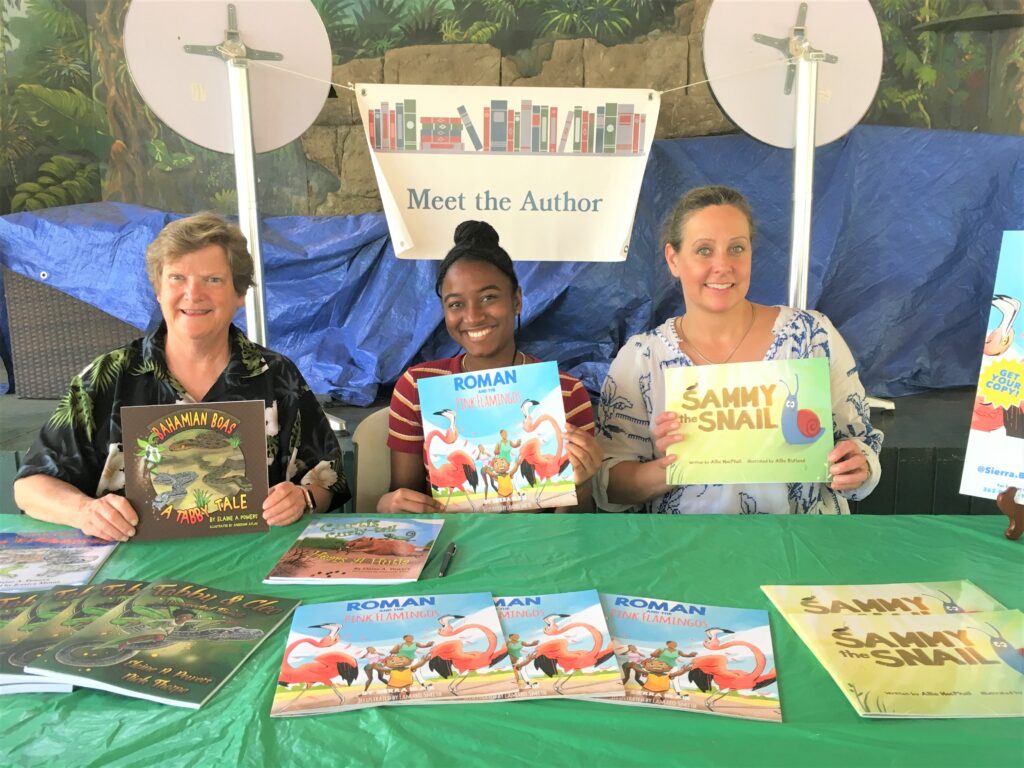 March 2019
Ardastra Gardens, Nassau, The Bahamas
Elaine with other authors of Bahamian books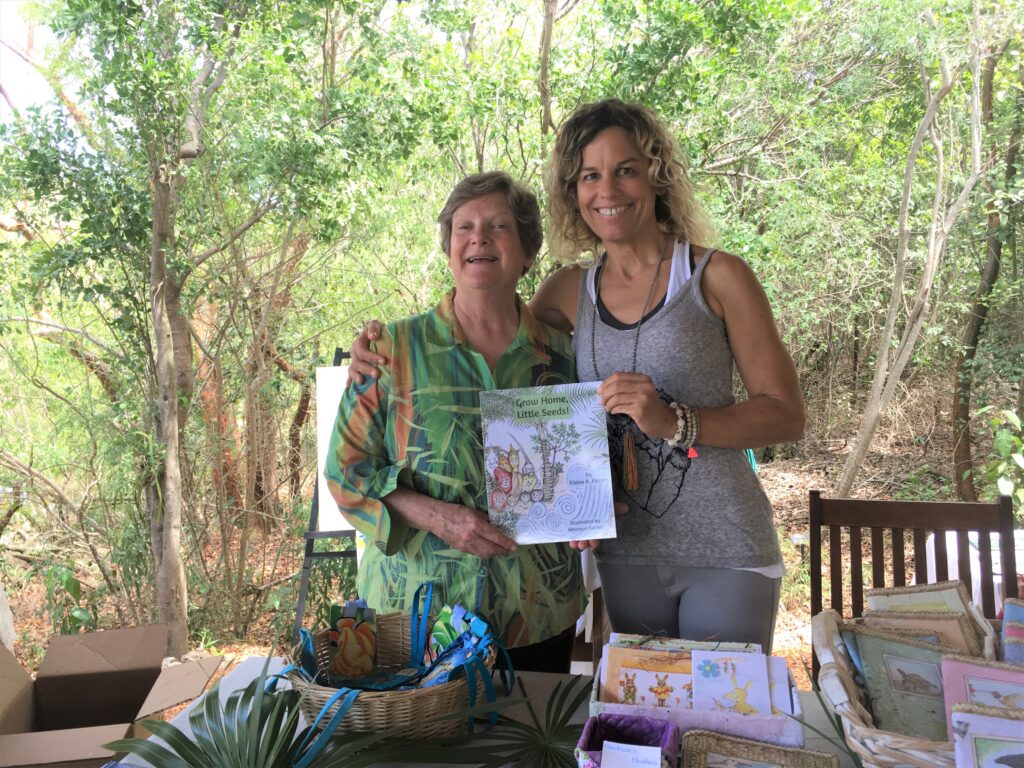 March 2019
Art Festival
Leon Levy Preserve, Eleuthera, The Bahamas
Elaine with Monique Carroll, the illustrator of Grow Home, Little Seeds
The Tucson Reptile Show Oct., 2018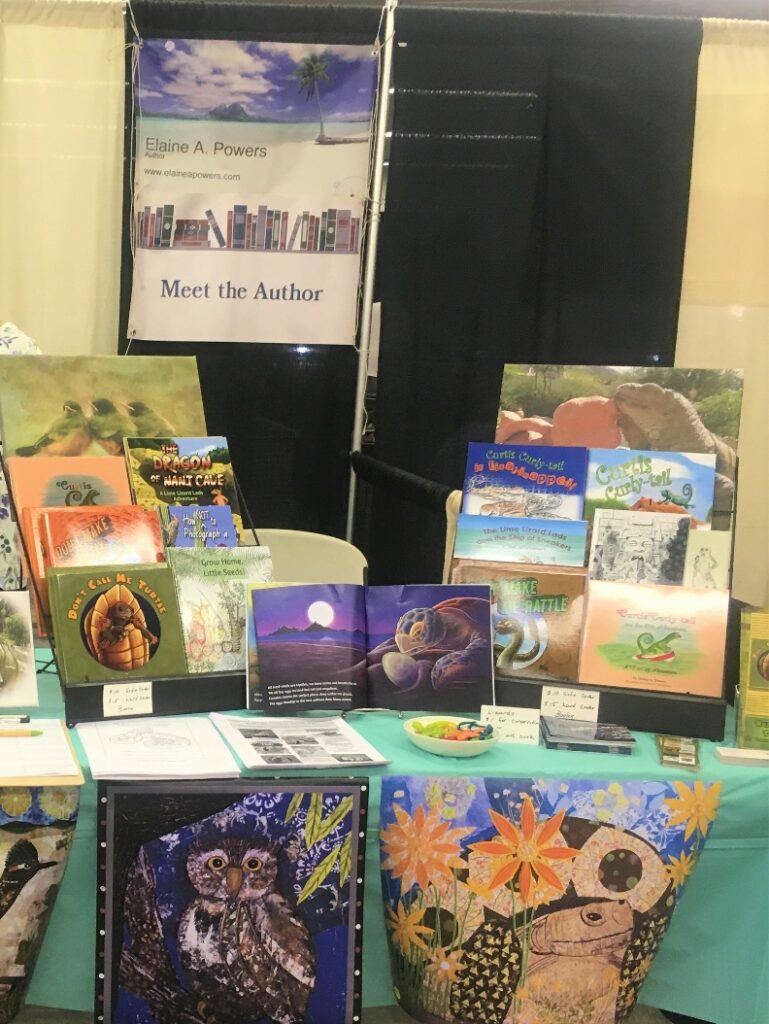 October 6 – 7, 2018
Tucson Reptile & Amphibian Show
Tucson Expo Center