UPCOMING EVENTS
Reptile-Side Chate with Elaine A. Powers
EVERY THURSDAY AT 3:00 p.m. MST
on Facebook at Powers | Facebook–
A fun way to learn interesting
facts about living with reptiles!

Join me at the Tucson Reptile & Amphibian Show
https://tucsonreptileshow.com/
Sept. 30 & October 1, 2023
Pima County Fairgrounds, Old Pueblo Hall
Meet me at Iguanafest 3
Saturday, October 14, 2023 from 12:00 PM 10:00 PM in Punta Gorda, FL. I'll be selling and signing my books for this worthwhile fundraiser. Get the details: https://www.iguanaland.com/events/iguanafest
Absolutely Art Gallery & Gifts Artist Tent Show
November 18, 2023 in Catalina, AZ
Oro Valley Festival of the Arts & Holiday Tree Lighting Celebration
December 2 & 3, 2023 in Oro Valley, AZ
PAST AUTHOR EVENTS
Find me at Bloom Watch 2023
Each year for one evening only, Tohono Chul opens its doors to visitors from around the world to experience the mystery, majesty, and beauty of the Queen of the Night, the night-blooming cereus, Peniocereus greggii. I'll be there signing my book! Learn more: https://tohonochul.org/bloom-watch-2023/
Rhymes and Reptiles on AZPM!
Don't miss my feature, Rhymes and Reptiles, on AZPM – Southern Arizona's PBS and NPR affiliate. Premiering Sunday, July 23, 2023.  Rewatch it: https://youtu.be/JwvuB7d4Eao
Be My Friend at Pinedale Public Library!
Come find me at Pinedale Public Library's event Some of my Friends are Authors on June 3, 2023, at the Pinedale Library Ramada from 10:00am to 4:00pm. Learn more: https://www.facebook.com/PinedalePublicLibrary/
Friends of the Pima County Public Library Annual Members Meeting & Volunteer Appreciation Luncheon
On April 29th, we'll be gathering at the Sheraton on Grant & Rosemont to mingle, hear updates about the Friends and its impact, and celebrate with a delicious meal! We'll have prizes to win, stories to share, and an incredible guest speaker, author Elaine A Powers. Doors will open at 11:00 am, and lunch will be served at 11:30.

Spring 2022 Artist Tent Show at Absolutely Art Gallery & Gifts
Saturday, April 2, 2022 from 10 am- 4 pm
Catalina Palms Plaza
16701 N. Oracle Rd Suite 171
Catalina, AZ 85739
Find Elaine in the  "North Gallery Room"

Left Coast Crime 2023: Trouble in Tucson
El Conquistador Resort Tucson, AZ March 16 -19, 2023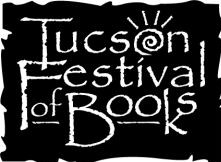 Tucson Festival of Books
March 12-13 2022, 9:30-5:30, on the beautiful University of Arizona campus!
Stop by and say, "Hello" to Elaine at the Grab an Adventure by the Tale booth, #322. Get all the festival details, including a map to her booth: https://tucsonfestivalofbooks.org/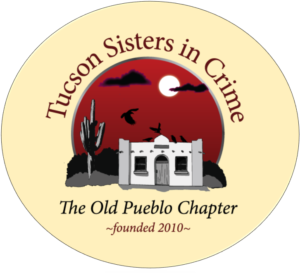 Join Elaine at the January Tucson Sisters in Crime meeting for an interesting talk all about Animal Dispersal of Human Bones!
Please join us on 1:00 to 2:30 pm, Saturday, January 15, 2022 via Zoom, Register here
The first challenge when a skeleton is found in the desert is finding all the bones. Many animals, large and small, scavenge human bodies. Scavengers may alter the condition and decomposition of a body. The skeleton may be dis-articulated and bones carried away, hidden in dens or other places scavengers hide in order to feed unmolested by bigger predators—complicating the forensic investigators' tasks of finding the bones and distinguishing among the effects of scavengers, weather in the desert, and human criminal acts.
Biologist and author Elaine A. Powers will discuss the forensic and occasional archaeological research processes used to learn the secrets of recovered bones, particularly in the Sonoran Desert.
Elaine A. Powers, originally from Peoria, Illinois, resides in Tucson, Arizona. After a career a laboratory biologist, she is pursuing her dream of writing science-based children's books, murder mysteries and audio theatre scripts. She continues her work as a citizen scientist for iguana conservation, serving with the IUCN Iguana Specialist Group. She is a founding board member of the Tucson Sisters in Crime chapter and president of the Tucson Poetry Society.
Another Big Blend Radio Interview!  
Elaine joined Sister's in Crime for another great interview with Big Blend Radio.  You can listen anytime on-demand. It aired on their new Facebook and YouTube pages and on all of their podcast outlets (see the list on www.BigBlendRadio.com). Follow the links below!
– Direct podcast link on BlogTalkRadio.com: https://www.blogtalkradio.com/big-blend-radio/2021/12/23/tucson-sisters-in-crime-authors-and-writers-panel-discussion
– Direct podcast link to audio podcast on Spreaker.com: https://www.spreaker.com/user/big_blend_radio/tucson-sisters-crime-2021
– YouTube page: https://www.youtube.com/channel/UC0V_VU5ZOQ9qLGNRAKbZCVQ
– Facebook page: https://www.facebook.com/bigblendradiomags
Listen to Elaine's Big Blend Radio interview!  
You can listen anytime on-demand. It aired on the Big Blend Radio Facebook and YouTube pages and all of their podcast outlets (see the list on www.BigBlendRadio.com). Follow the links below!
– Direct podcast link on BlogTalkRadio.com: https://www.blogtalkradio.com/big-blend-radio/2021/11/25/science-based-childrens-book-author-elaine-a-powers
– Direct podcast link to audio podcast on Spreaker.com: https://www.spreaker.com/user/big_blend_radio/elaine-a-powers-author
– YouTube page: https://www.youtube.com/channel/UC0V_VU5ZOQ9qLGNRAKbZCVQ
– Facebook page: https://www.facebook.com/bigblendradiomags