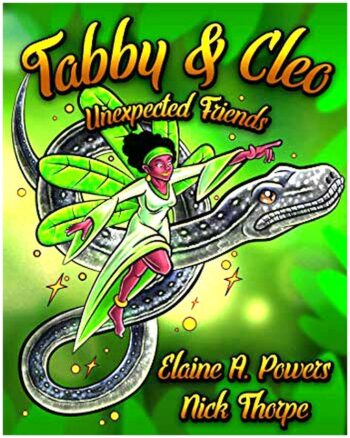 A Magical Chapter Book about
Tabby, the Five-Finger Fairy and Her
Adventures with Cleo, a Bahamian Boa

Reading Level: Ages 8+

52 Pages
Tabby Comes Alive in
Illustrations by Nick Thorpe
Tabby, the Five-Finger Fairy, who comes from the Five-Finger Tree, Tabebuia bahamensis, loves the native plants, animals and people of The Bahamas. She makes friends wherever she goes!
When Tabby is attacked and almost eaten by a rat, a Bahamian Boa comes to her rescue. But she has seen so much fear of  the boas, Tabby is afraid. The boa, Cleo, gently introduces herself and she and Tabby become friends.
After witnessing many attacks on Cleo, Tabby decides to help her find a new home. They go to Mama Hope's Garden, and Mama Hope teaches her grandson, Scottie, and her neighbors about boas. They are not venomous and they are responsible for killing rats that would otherwise overrun the islands.
Along the way, Tabby helps animals they meet to realize their foolish animosity toward each other and she helps them to, instead, become friends–like she and Cleo did.
Mama Hope realizes the only safe place for Cleo is at Retreat Gardens. They take Cleo there and Mama Hope's grandson can finally see the Tabby, the fairy.
"Science is important and needs to be studied," Tabby tells Scottie, "but there are some things you need to believe in your heart to see."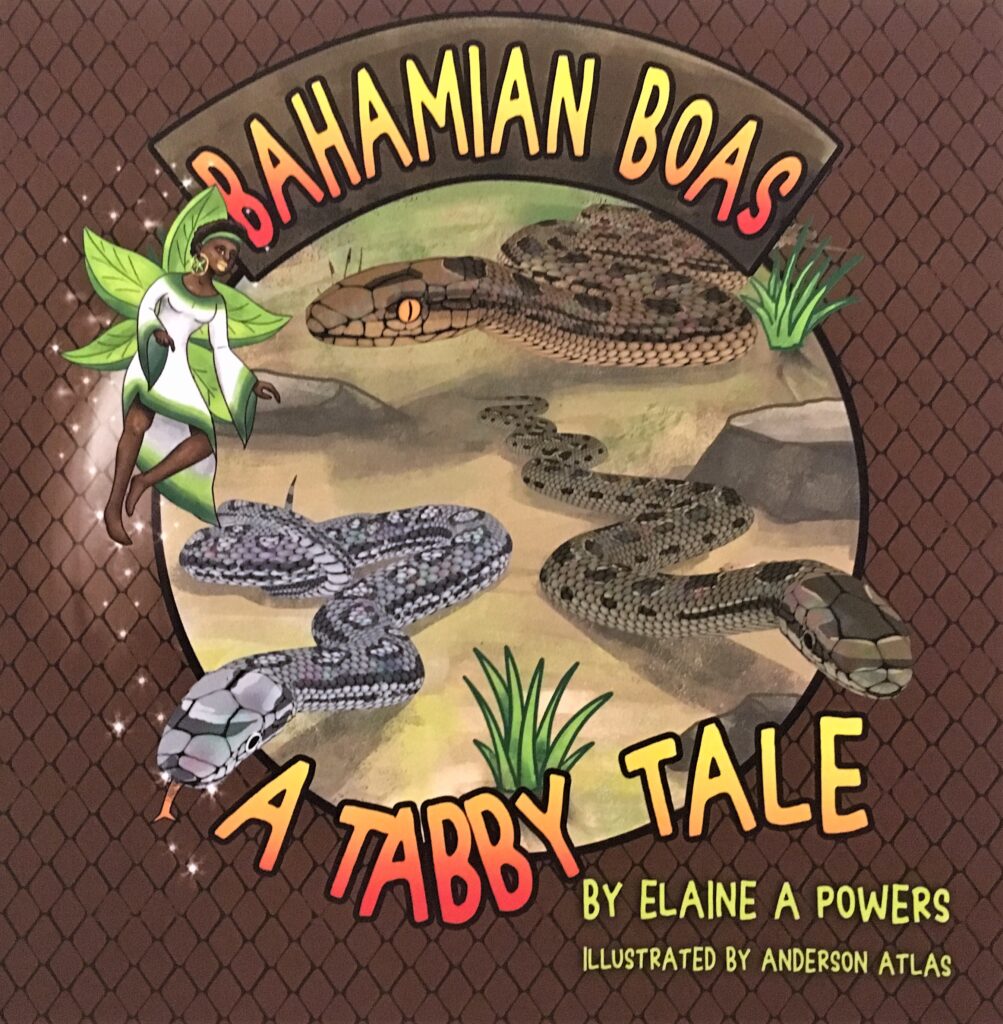 Tabby, the Five-Finger Fairy,
Ambassador for
Wildlife Conservation
in The Bahamas,
Introduces Us to Her
Bahamian Boa Friends
Reading Level:
Ages 8+
Written in Rhyme
40 Pages
Wonderful Illustrations
by Anderson Atlas
With A Facts and Photo
Page For Each Boa
Tabby, the Five-Finger Fairy, is a good friend to everyone she meets. After Cleo, a Bahamian Boa, rescues her in their first book, Tabby & Cleo: Unexpected Friends, Tabby tells us about the natural history of the often misunderstood endemic Bahamian Boas, which have an important place in Bahamian life.