June 17th is one of my favorite days of the year.  June 17 is National Eat Your Vegetable Day. As an omnivore, I enjoy my vegetables. My iguana and tortoise friends are also big connoisseurs of vegetables–that means they're experts.
There are so many delicious vegetables to choose from. Don't be afraid to try something new; you just might discover a new taste delight.
If you want to see some of my friends enjoying their vegetables, take a look at the YouTube videos on Curtis Curly-tail Speaks.
To learn more about iguanas and tortoises, check out the thorough and fun educational workbooks, activity sheets and coloring pages at Lyric Power Publishing, LLC.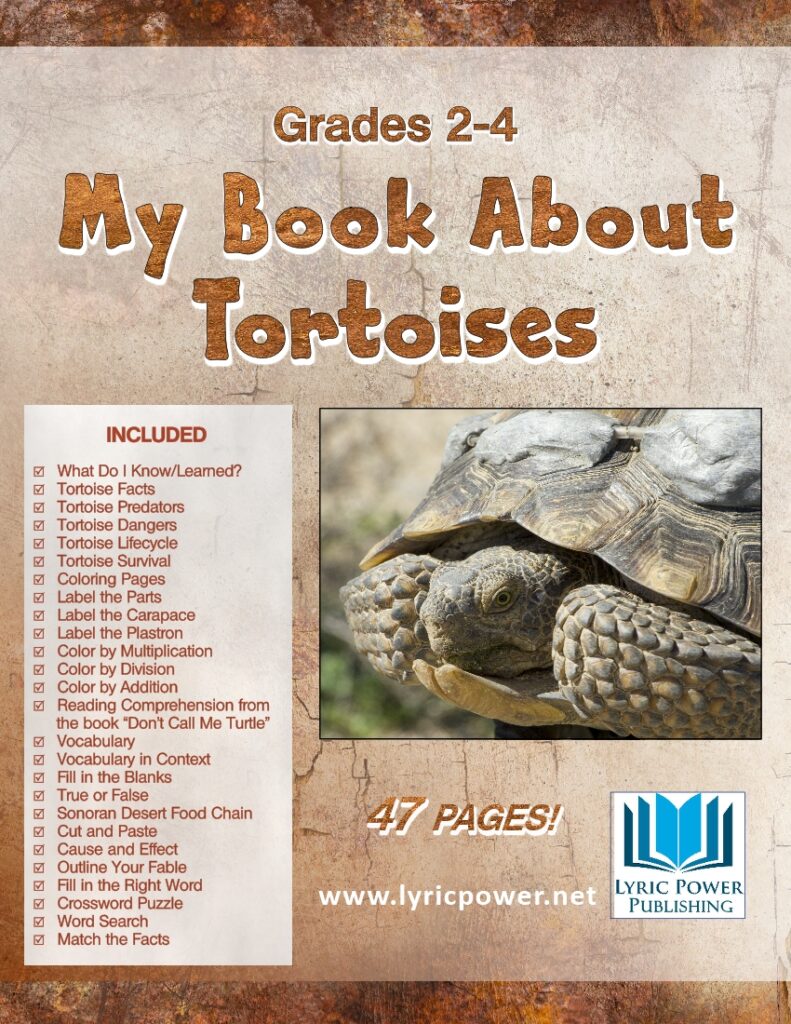 Forty-seven pages of fun activities about tortoises. Includes a KWL chart, fact sheet and coloring page; label the parts or a tortoise; predators of the tortoise coloring page; color by multiplication and division, color by three-digit addition; reading comprehension, 3rd and 4th grade vocabulary; four vocabulary-in-context pages; dangers to tortoises; ecology short answer; fill-in-the blank reading comprehension; True-or-False; cut-and-paste life-cycle; cause-and-effect worksheet; project sheets for writing a fable; nouns, adjectives, and adverbs; ecology crossword puzzle and word search.