I love to swim. I taught myself how as a child after watching my brothers' swim classes. I'm fortunate to have a pool at my house. Every day the water is warm enough (80s and above), I'll take a swim. Sometimes, I swim laps for an hour; sometimes I jump in only for a few minutes, but I will get in.
My favorite time to swim is dusk. It's the time to reward myself for completing another day, to recharge my creativity tank (I get a lot of good ideas while immersed), and exercise some of the muscles that didn't get moved enough, and, most importantly, to observe wildlife.
I've seen some incredible things while in the pool. My favorite viewing is of the bats. Every evening as dusk fell, I would see bats flying toward my pool. They would spend about an hour circling, lapping up insects, and taking drinks of water by skimming along the pool surface. If I was in the middle of the pool, they would circle around me. If I was at the edge of the pool, they would "strafe" the surface. I tried to remain still, usually floating on my back, to encourage them to join me. One would roost on my chimney; others roosted in the trees. I usually had three bats, but one year I had five. I was always delighted to see my friends. I'm not sure what species of bats they were, possibly Big Brown bats or Mexican Free-tail bats. One year I had two species – I only noticed because one bat was twice the size of the others, possibly a Mastiff bat?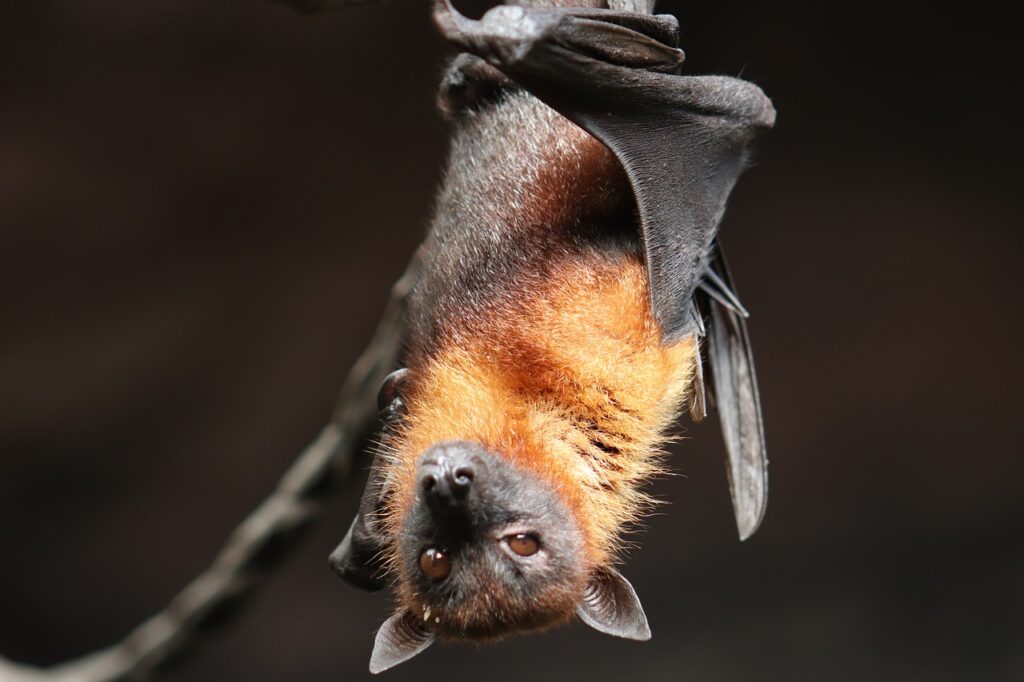 This year, I've been going outside at dusk but not seeing any bats. For the first time in nine years, there are no bats flying around my house. Why? Had they succumbed to disease? Maybe found a better pool? Then I heard it: Hooo Hoot. The call of the Great Horned Owl. I have a pair nesting in my yard. One sits on my roof and calls to the other in the neighbor's tree. In the past, the owls visited for a night or two, but this spring, the pair has stayed. Yes, owls are predators of bats. Sadly, as I enjoy one local species, another is sacrificed.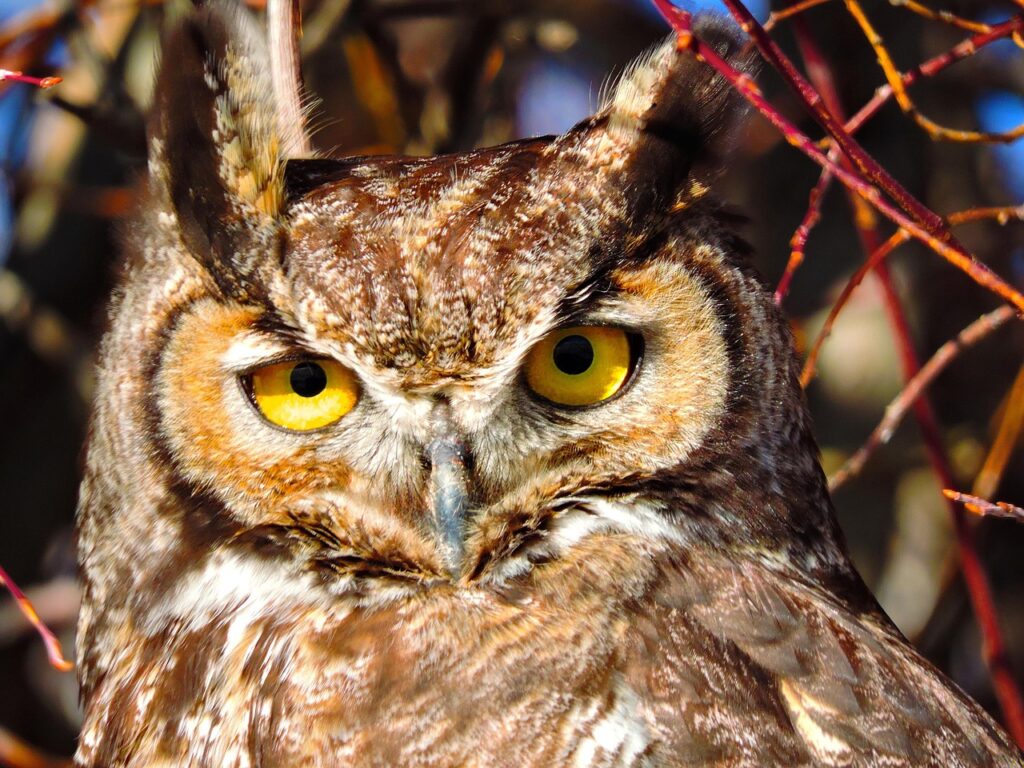 Nature can be very unfair.
To learn more about bats, and rats, check out the workbook at Lyric Power Publishing called My Book About Bats and Rats.