March 2nd, National Read Across America Day, is set aside to encourage kids to read. As an author of fun science-based children's books, I love the idea of children reading books. I'm happy they're reading, whether it's one of my brightly illustrated picture books or adventure tales, or any other authors' books, comic books, graphic novels. I want kids to just read!
Books can be sources of educational material or fantastical flights of imagination. In this world of visual stimulation through cell phones, computers, television and movies, children should be encouraged to use their imaginations, to come up with mental images all their own.
Children don't have to read alone. Adults can read with them, children can read to other children, and children can read to pets.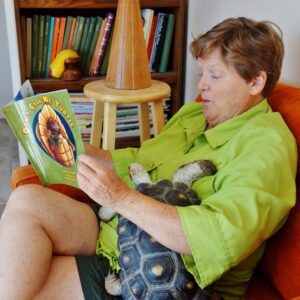 I enjoy reading to my reptilian family members. Here I am reading Don't Call Me Turtle! to Myrtle the tortoise, the book she insisted I write after being called 'Myrtle the Turtle' one too many times! It's a rhyming picture book for the young ones about the many differences between tortoises and turtles—so parents and grandparents learn, too. And the rhymes help the knowledge to stick with the kids. I'm inspired to write fun science books, and you're welcome. ?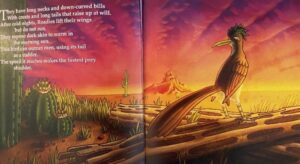 Enjoy the vivid, colorful illustrations in the science-filled picture book about roadrunners, Don't Make Me Fly!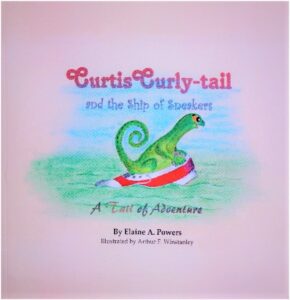 Or a suspense-filled adventure tale like Curtis Curly-tail and the Ship of Sneakers. Curtis does not resist wanderlust very well—and then he has to find his way across the ocean and back home.
I encourage you to take up reading if you haven't recently. There's so much to learn and understand in our world. If you're looking for something new, check out my books here at elaineapowers.com or all of the authors' books at Lyric Power Publishing LLC.
At the very least, everybody, grab a book and READ! You will grow, and I like to think that's why we're here.