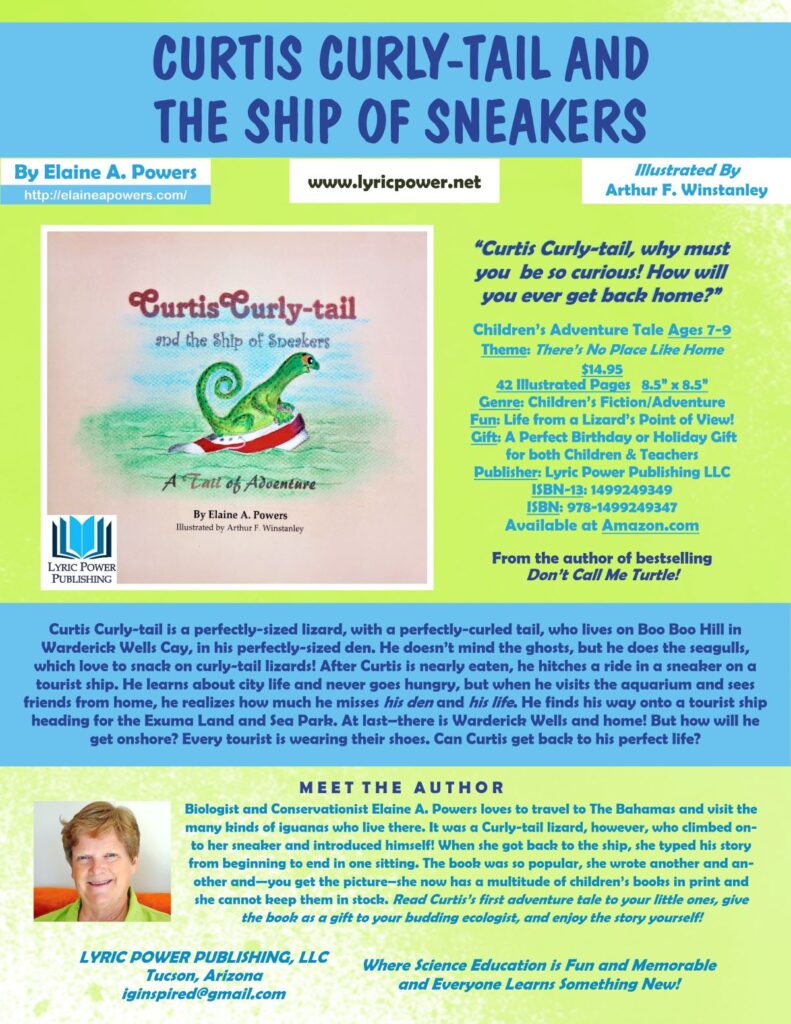 Curtis, Curly-tail,
why must you stray
so far from home?
How will you ever get back?
For Readers Age 7+
Wonderful Colored Pencil Illustrations by
Arthur F. Winstanley
The very curious Curtis catches a ride on a boat. At first, the big city is so different, Curtis is happy to be there.
But, he's alone, in an unfamiliar place, where life moves very quickly. He wants to go home to his den, to his native sand.
How in the world will Curtis ever get back to Warderick Wells?
* * * *
This book, before it became a favorite children's storybook, had a story all it's own. Then writer Elaine A. Powers, met a curly-tail lizard on a beach in The Bahamas; and after the lizard sat on her sneaker for over two hours, the story came to her, in one sitting.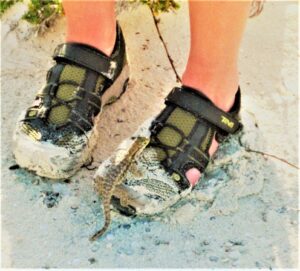 If you'd like to read the whole story, Curtis tells about this meeting on the blog page, Tales and Tails, in Hello from Curtis!