I usually travel during the December holidays, so I don't do much holiday decorating. A garland and a lighted ball is sufficient for me. This year, due to the pandemic, I'm staying home and I've been trying to decide if and how I'll decorate. I don't really need decorations to feel the holiday spirit.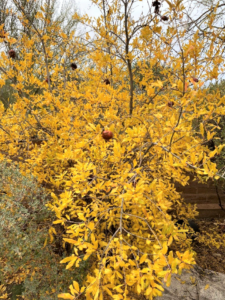 This morning, I found the holiday colors I was looking for. I don't need an evergreen tree in my house – I have a golden tree in my yard. This pomegranate tree comes complete with its own red fruit ornaments.
And instead of a star, I'll top my tree with a hummingbird.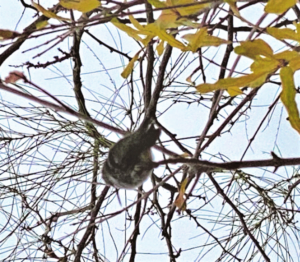 Nature is the best decorator.
Book Note: How Not to Photograph a Hummingbird is a humorous tale about the dangers of trying to photograph a hummingbird. I was fortunate that this particular hummingbird cooperated with my photography efforts.