One year ago today my life changed significantly.
Growing up, and as an adult, I've had only reptiles as companion animals. I never wanted a mammal. Okay, I did think about getting a hedgehog at one point, but they are nocturnal and I'm definitely a diurnal type of person. After I retired from my work as a biologist, I began horseback riding lessons so I'd be more comfortable with the stirrups on commercial trail rides.
Even though I enjoyed my lessons with my trainer, Tali, I wasn't interested in leasing a horse and, of course, I had absolutely no interest in owning a horse. For my lessons, I alternated between Lady, an easygoing horse, and Button, who was stubborn and outspoken about her fears.
Despite Button being a challenge, I sought out every opportunity to ride her. As the saying goes, "calm seas do not a skilled sailor make." Button provided me with the opportunity to improve my riding ability. Having spent many years wrestling large iguanas like Rango pictured below, I could be stubborn myself. If I was paying to ride Button, we were going to do what I wanted to, whether she agreed or not.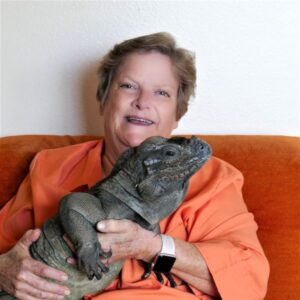 Somewhere along the way, Button grew to like me. Well–she claimed me as hers. It is a very special feeling when another being wants you around. One night, completely unexpectedly, I decided that if for some reason Button ever needed a new home, I'd be willing to take her. The next morning Tali asked me if I was interested in owning Button!
A couple of months later, I moved Button to a stable near my house. Now every day, just like I do with my house reptiles, I spend time with this very special horse. We work on our skills and take trail rides in the wash.
It's been an eventful year. I've learned a lot about horses, about Button and about myself. I have found an unexpected peace when I am with her. Maybe it's because you have to be focused when hanging out with a thousand-pound, independently-minded creature.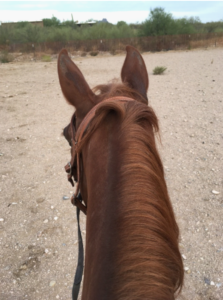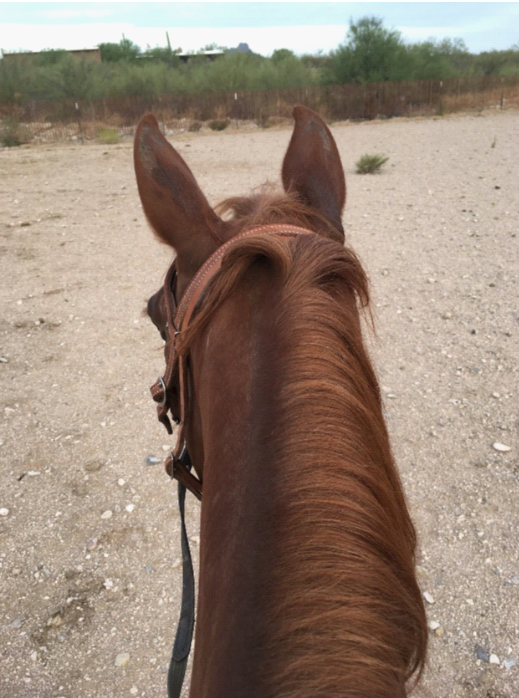 Happy Anniversary to my quite large mammalian buddy, Button!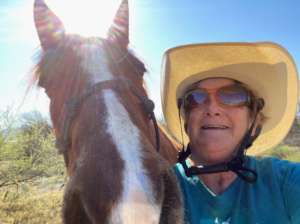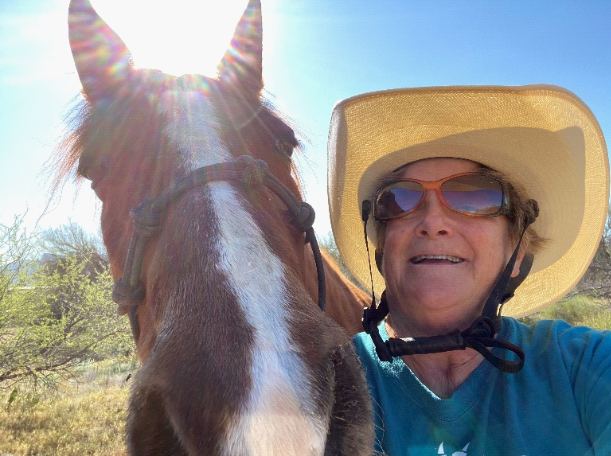 Note: Though I've yet to write a tale about horses (sorry, Button!), I've weaved science into adventure tales, hoping to make science education fun, which kids seem to really enjoy. (Why not make science fun?)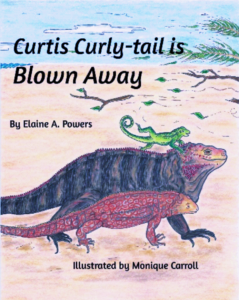 Please see the Curtis Curly-tail Adventure Series here and the Lime Lizard Lads' Adventures here.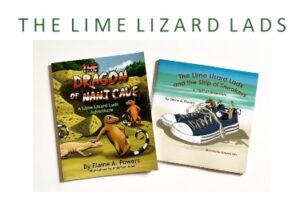 Gene and Bony, the Lime Lizard Lads, love exploring their island home! Come along on their adventures today!
Workbooks and activity sheets to supplement science education like the one below are also available at Lyric Power Publishing LLC/Workbooks.
47 pages of captivating activities that kids from kindergarten through 3rd grade are certain to enjoy! Includes spelling pages, two Venn-Diagram activities: bats vs. parrots, and bats vs. rats; math pages, reading comprehension pages for both bats and rats; a teacher-driven felt board activity; rhyming words, less than-greater than coloring sheet; two word searches, and MORE! Students will gain a deeper understanding of the Caribbean Fruit Bat and the rats that live on Cayman Brac and how they affect the ecology.