I didn't like horses as a child. In fact, I didn't particularly like them as an adult. However, I did enjoy touring the countryside and riding a horse was much easier than hiking it all. When I moved to Tucson, I liked riding though the Sonoran Desert, but I found that the stirrups hurt my aged knees.
A couple of my equestrian friends suggested I learn to ride bareback, which is how I met Button, a Missouri Fox-Trotter, who was one of my lesson horses. She had started her own lessons a month before I did, so we learned together.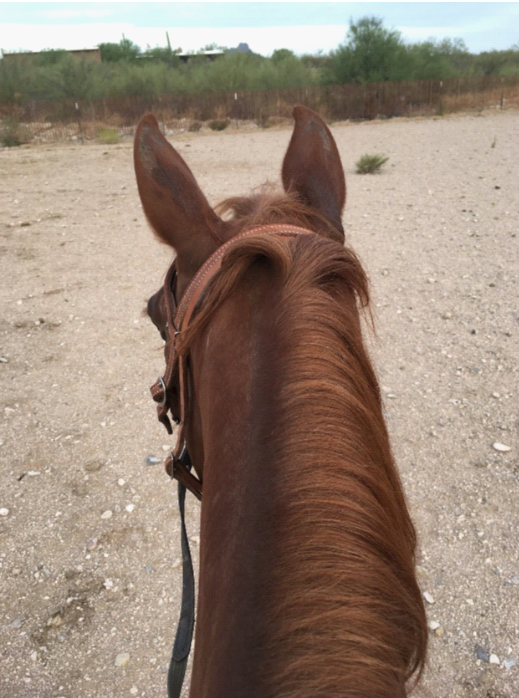 Little did I know that I would ever own a horse of my own. Little did I know that three years later, I would own Button! Up until the night before I was asked if I wanted her, I would have told you, no way was I ever going to have a horse. But Button chose me to be her human and I chose her to be my horse.
Even though I don't love all horses, I do love this one particular horse, on National I Love Horses Day.
Who knows? Button just may inspire me to write a book about her one day. But, in the meantime, I hope you'll check out some of the fun science books for kids that I've written. Who say science has to be boring? Not me!
And, we're all looking for ways to learn and grow at home now. Check out the incredible science workbooks at Lyric Power Publishing. They're fun, educational, economical and you buy a workbook once and print it as many times as you'd like. Click on the image below to see all of them.