What are you doing tomorrow to celebrate Earth Day?
April 22, 2021 is National Earth Day, which, as you probably know, is an annual event to support environmental protection. The goals are to educate people about protecting the world and to learn more about local and global environments. It is a day to realize that we are all part of the earth's ecosystem and that without maintaining this world, we won't survive. Earth Day activities aren't only for adults—children need to be involved, too, because it is their future at stake. Along with outdoor activities, I encourage adults and children to read science-based books together.
The pandemic and resulting shutdowns showed us a lot about the environment. We observed the air clear, and wild animals as they reacted to the release from the constant presence of people. People discovered the value of the ecosystems in their neighborhoods, whether urban, suburban or rural. The plants and animals of nature helped us survive the social isolation. If we couldn't interact with other humans, we could interact with animals. We could watch plants germinate and grow and we had time to enjoy the wonder of life. I've published pictures here of plants in my yard that I enjoyed observing more closely this past year.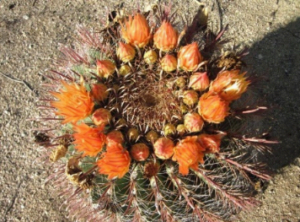 If you must stay inside, I'd like to suggest my science-based, educational, and fun, books–and the books by all the authors found at Lyric Power Publishing.  I like to think my books about plants and animals are adding to the knowledge about the preciousness of the environments that support all living things. I have written three books about conservation and I also publish iguana conservation materials that help people protect iguana environments from not only human impact, but from invasive species, both animals and plants.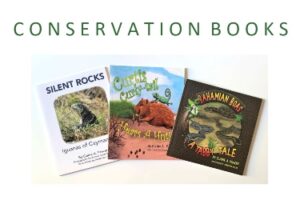 My Conservation books and brochures.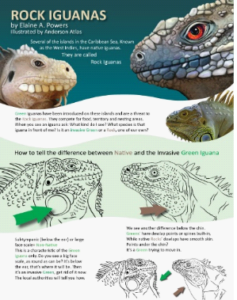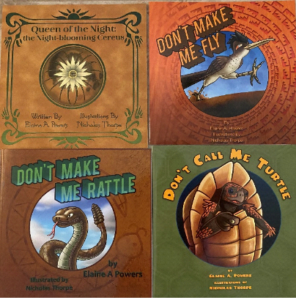 My Sonoran Desert plant book.
It's important to participate in Earth Day. We each need to do what we can to learn how to help protect our world tomorrow–and every day.
#elaineapowers   #lyricpowerpublishing  #earthday   #earthdayactivities