You might be familiar with these Fun Facts posted on Facebook by Brad Snyder in 2013. They are still very true today, and I'd like to share a bit more about these interesting and fun topics.
Book Note: I am fascinated by  animals and plants and truly enjoy having them all around me. I have written two books about plants, one for ages 8+, Grow Home, Little Seeds, an adventure tale starring seeds that are all looking for just the right place to germinate. It teaches the science about plants and how they grow in a fun way.  The second one, Queen of the Night: the Night-blooming Cereus, is about the magnificent desert plants that all bloom on one summer night, together. It is colorfully illustrated and written in rhyme, so learning the science is memorable and interesting.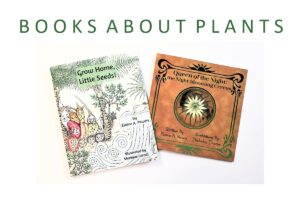 I believe learning science in rhyme or a story makes the learning stick. Check my books out today. Someone you know might really enjoy a fun-science book. You can see all my fun-science children's books on My Books page.
#funsciencebooks  #funscienceeducation  #funchildrenssciencebooks
#AuthorElaineAPowers