Reptile skin is really interesting.  Instead of flaking off like human skin does, reptiles shed their skin in strips. Snakes shed one complete body skin at a time. Lizards might shed their skin in sections of the body.
The scales that make up the skin are made by the epidermis of the protein keratin. The skin provides an external covering provides protection and helps retain moisture.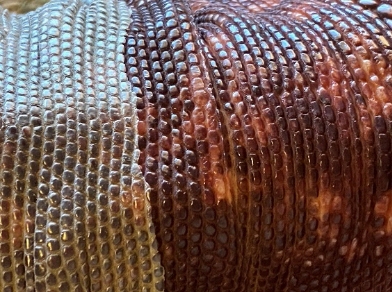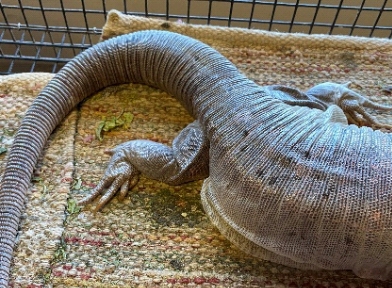 My friend Rascal, a Red Tegu, offered to help me show shedding lizard skin. He has thick beaded scales, that appear to be a lovely dark red.  However, when it's time to get rid of his old epidermis, the skin looks white. That's because the tegu's color is not in the outer epidermal layer, but underneath.
By the way, keratin is what you humans use to make your skin, hair and nails with.  Don't you wish you could shed your skin like us reptiles?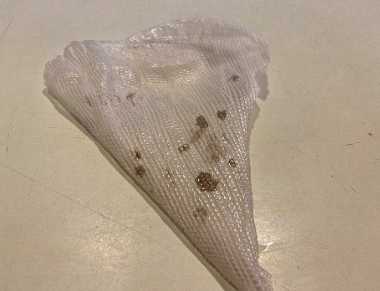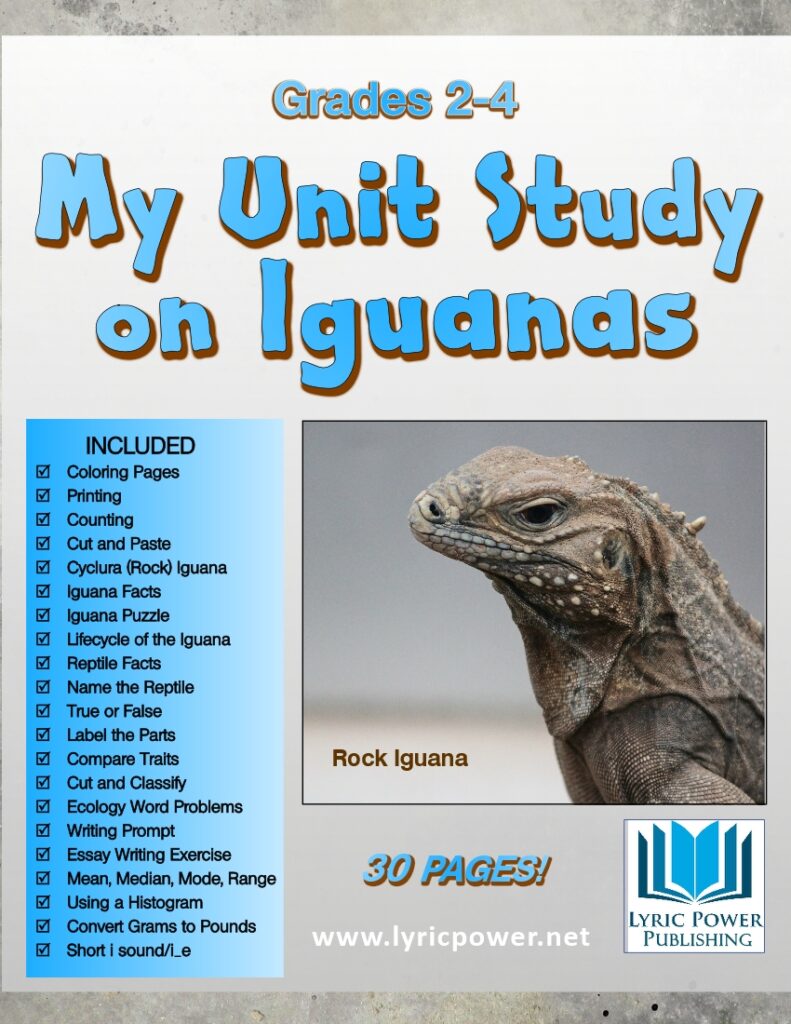 Lyric Power Publishing LLC offers fun and educational science workbooks and activity sheets. Looking to supplement science at home? Make it fun with economical and fun activity sheets!

One example is the workbook above. Learn all about iguanas in this 30-page workbook that is only $2.95. and you buy it once and print as many times as you'd like!